Expertise
Compassion
Success
Lose the Weight and
Gain Back Your Life!
Why Choose Advanced Surgicare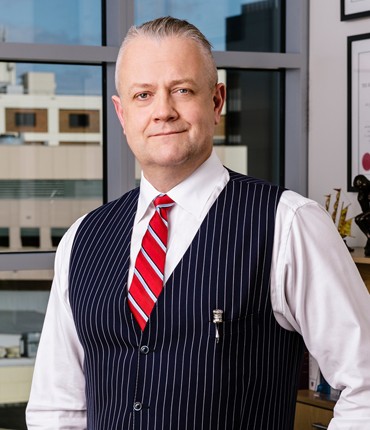 Bariatric surgery can be a highly effective tool in helping individuals who suffer from obesity lose surplus weight, so they can lead healthier and happier lives. However, in order for patients to be successful in their weight loss endeavors they need support in several areas.
First, successful bariatric patients need a weight loss surgeon who has advanced surgical training, is highly experienced and has a high patient satisfaction rate. Second, because weight loss patients must learn how to make healthy lifestyle choices for the rest of their lives, they often benefit from a comprehensive weight loss program that includes nutrition guidance, fitness advice and, in certain cases, psychological counseling.
At Advanced Surgicare, we provide Sydney weight loss surgery patients all this and more.
Dr. V. Kuzinkovas, a Bariatric Surgeon of Excellence
Dr. V. Kuzinkovas is a compassionate bariatric surgeon who listens to his patients' concerns and gets to know each person, so he can create weight loss surgery treatment plans that are customized to satisfy each patient's unique needs. He is dedicated to helping those suffering from obesity turn their lives around.
Aside from his attentive nature, the Sydney bariatric surgery specialist is highly trained and experienced in the field of laparoscopic weight loss surgery. He earned his Bachelor of Medicine, Bachelor of Surgery degree (MBBS) as well as his Doctor of Medicine degree (MD). Dr. Kuzinkovas completed an advanced research fellowship in surgical immunology and the laparoscopic surgery field under the guidance of an internationally respected upper-gastrointestinal and pancreatic surgery expert, Professor Markus Büchler. He also completed a specialist surgical training at West Midlands University Teaching Hospitals in the United Kingdom.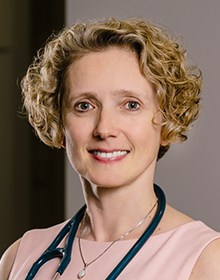 As an indication that Dr. Kuzinkovas has met the strict guidelines established by various accreditation experts in regard to surgical training, skill and ethics, he has been named a Fellow of the Royal Australasian College of Surgeons (FRACS), and a member and Fellow of the Royal College of Surgeons of Edinburgh (MRCSEd, FRCSEd). In addition, the Surgical Review Corporation has certified him as a "Bariatric Surgeon of Excellence."
Most importantly, Dr. Kuzinkovas has an extremely high rate of patient satisfaction. Many of his bariatric patients as well as his medical colleagues refer their family members, friends and loved ones to the Sydney bariatric surgeon for treatment. To see some of the weight loss results that Dr. Kuzinkovas' satisfied patients have achieved, please visit the Advanced Surgicare before-and-after photograph gallery or follow us on Facebook and Twitter.
The Advanced Surgicare Program
Losing weight with the help of bariatric surgery in Sydney allows patients to lead healthier, more fulfilling lives. After weight loss, individuals are often able to resolve their obesity-related co-morbid health conditions, including heart disease, type-2 diabetes and asthma, among others. They are able to chase after their kids, travel around the world or run a race.
However, for patients to achieve this level of weight loss success and maintain their ideal weight for the rest of their lives, they must be committed to the process. Individuals must make healthy decisions, including eating smaller portions of nutritious foods and staying active. Making these lifestyle changes and being faithful to the weight loss process is not always easy. That is why Advanced Surgicare offers a comprehensive weight loss program to provide patients with guidance and support, both before surgery and after, thus maximizing patients' chance of success.
The Advanced Surgicare Program includes:
Thorough patient screening before bariatric surgery
Complete patient education, including information about weight loss in general, the bariatric procedure specifically and what to expect following bariatric surgery
Direct communication among the patient, surgeon and support staff
A regimented follow-up schedule to check patients' progress
Nutrition counseling
A recommended exercise plan
Psychological counseling, when indicated
What Sets Advanced Surgicare Apart?
If you are ready to witness for yourself the compassionate patient care, outstanding surgical skill and comprehensive support that set Advanced Surgicare apart from the rest, contact us today.
To schedule an appointment with Dr. Kuzinkovas or  to learn more about your bariatric surgery options or our unique weight loss program, contact Advanced Surgicare Clinic by calling 1300 551 533.