Expertise
Compassion
Success
Lose the Weight and
Gain Back Your Life!
Obese Women at Higher Risk of Developing Cancer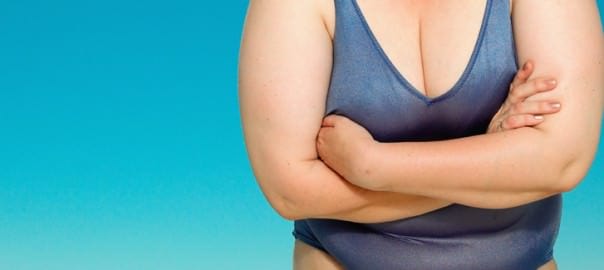 A recent study has just shed light on one of obesity's most serious health effects. British researchers found that obese women are at far higher risk for cancer than women of healthy weight. This latest study adds to a growing body of research that links obesity to cancer and other serious diseases and conditions. Here, Dr. V. Kuzinkovas of Advanced Surgicare takes a look at the most recent findings.
What the Study Found
Researchers at Cancer Research UK found that obese women have a one in four risk of developing a weight-related cancer in their lifetime. The study also found obese women have a 40 percent higher risk for cancer than thinner women. Obese women are at higher risk for seven types of cancers, including:
Bowel
Gallbladder
Uterus
Kidney
Pancreas
Esophagus
Breast (post menopausal)
As of now, there is no one clear explanation for this increased risk, but researchers believe one possible reason may be because cancer is linked to a fat cell's production of hormones, especially estrogen. Having excess fat can change the level of estrogen a woman's body produces. The more estrogen produced, the higher the risk for certain cancers. Additionally, research has also found that too much fat around the stomach is linked to bowel, kidney, esophagus, pancreatic, breast and womb cancers.
Weight Loss Surgery Options
One way women suffering from obesity can lower their risk of cancer is by losing weight. Healthy lifestyle habits such as not smoking, exercising regularly and eating healthy can help maintain an ideal weight. However, losing a massive amount of weight can be difficult, especially for women. Hereditary disposition and hormonal changes that occur during pregnancy and menopause can affect a woman's ability to lose weight.
If you are overweight and are having a hard time losing weight, Advanced Surgicare can help. Dr. V. Kuzinkovas and the entire medical team at Advanced Surgicare have helped thousands of women reach their weight loss goals through bariatric surgeries including gastric bypass and laparoscopic weight loss surgery. Dr. Kuzinkovas can determine which best surgical procedure and/or weight loss treatment plan will help you live a happier, healthier life.
Learn more about the different bariatric surgery procedures we perform by scheduling a one-on-one consultation. Please call us today at 1 300 551 533.