Expertise
Compassion
Success
Lose the Weight and
Gain Back Your Life!
Healthier Food Options to Satisfy a Sweet Tooth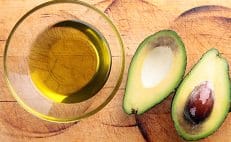 Living a healthy lifestyle does not necessarily mean depriving yourself of all your cravings. However, it does involve making healthier food choices, eating smaller portions and limiting your salt, sugar and fat intake. The good news is that Mother Nature has equipped us with plenty of sweet treats that are fine to indulge in — in moderation (i.e., once or twice a week). Here are some healthier food options to satisfy a sweet tooth.
Baked Apple
This one is easy to make. Simply core an apple, place it in a baking dish with a bit of water on the bottom of the dish to keep the apple from sticking, and bake it in the oven at 177-degrees Celsius until the apple has collapsed slightly and is lightly browned.
You can even stuff the center of the apple with cinnamon, pecans, whole oats and a small dollop of honey, if you desire.
Dark Chocolate
The key with eating chocolate is to choose a dark chocolate with more than 70 percent cacao. The milk chocolate varieties are loaded with sugar and fat. In contrast, dark chocolate does not have as much fat and added sugar, so it is fine to eat some in moderation (i.e., one or two tiny squares). Also, dark chocolate is high in antioxidants and has been shown to help regulate levels of cortisol, the stress hormone.
Frozen Grapes
This is another extremely easy treat to prepare. Simply wash the grapes and pop them in the freezer for a few hours until they are frozen. Frozen grapes are sweet, extremely refreshing during the hot summer months and have an enticing texture. In addition, grapes contain resveratrol, which studies suggest may help promote blood vessel health and lower LDL cholesterol levels.
Chocolate-Avocado Pudding
This treat takes about 10 minutes to prepare. You will need the following ingredients to make two to four servings:
4 ripe avocados
1/4 cup light coconut milk
4 tablespoons unsweetened dark cocoa powder
3 tablespoons honey
50 grams of dark chocolate (72 percent or higher), melted
2 teaspoons vanilla extract
1/8 teaspoon salt
Directions:
Remove the avocados from the skin, pit them and place them in a food processor. Blend the avocados until combined and creamy. Add in all the remaining ingredients, blending until pureed, scraping down the sides when needed to combine. Taste the mixture and add additional seasonings (e.g., cinnamon) if desired. Blend for a good one or two minutes until the mixture is completely creamy.
Bon appétit!
To learn more about transitioning to a healthier lifestyle, please schedule an appointment with Dr. Kuzinkovas by contacting Advanced Surgicare at 1300 551 533.