Expertise
Compassion
Success
Lose the Weight and
Gain Back Your Life!
Health Conditions Often Alleviated With Bariatric Surgery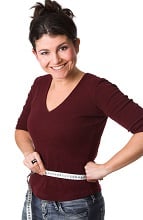 For individuals struggling with obesity, their weight is not just a cosmetic concern; it is a health concern as well. This is because people struggling with obesity often have related health conditions, referred to as "co-morbidities." Thankfully, losing excess weight with the help of bariatric surgery can resolve many or all obesity-related co-morbid health conditions.
Co-Morbidities
The following are common obesity-related co-morbid health conditions:
Heart disease
High blood cholesterol levels
Type-2 diabetes
Hypertension (high blood pressure)
Asthma
Sleep apnea
Osteoarthritis
Gastroesophageal reflux disease or acid reflux
Urinary incontinence
Menstrual dysfunction
Depression
Increased risk of some types of cancer
How Bariatric Surgery Can Help Resolve Co-Morbidities
Although this information may seem bleak, the positive news is that losing the excess weight with the help of weight loss surgery can help patients resolve their co-morbidities. The National Center for Biotechnology Information (NCBI), which is a branch of the National Institutes of Health, states that, in one study, more than 75 percent of study participants completely resolved their type-2 diabetes after successfully losing weight with the help of bariatric surgery. In a different study, over 70 percent of participants showed a substantial improvement in cholesterol levels two years after successful weight loss with bariatric surgery.
To schedule an appointment with Dr. Kuzinkovas to learn more about your weight loss surgery treatment options, please contact Advanced Surgicare Clinic by calling 1300 551 533.