Expertise
Compassion
Success
Lose the Weight and
Gain Back Your Life!
Getting Pregnant after Weight Loss Surgery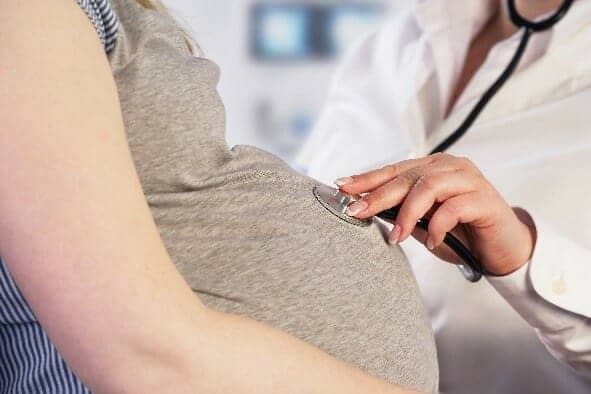 Dr. V. Kuzinkovas of Advanced Surgicare is often asked by weight loss surgery candidates of childbearing age whether it is safe or even possible to become pregnant after surgery. If you fall into that category and want children, it is understandable that you may want to take all the precautions you can to increase the chances of safe, successful pregnancies. Read on as Dr. Kuzinkovas discusses pregnancy after weight loss surgery.
Pregnancy May Be Safer after Bariatric Surgery
Evidence suggests that women struggling with obesity may actually have safer pregnancies after bariatric surgery. Morbid obesity can increase the risk of complications, including gestational diabetes, hypertension, preeclampsia and even miscarriage. Babies born to obese mothers are also more likely to have heart defects, spina bifida and other complications.
Losing weight generally reduces the risk of these complications and makes it more likely that you will have a healthy pregnancy and deliver a healthy baby.
In fact, weight loss surgery may make it easier to get pregnant. Obese men and women have a higher chance of fertility problems than adults of a healthy weight. Most women that have weight loss surgery return to a normal menstrual cycle following surgery, which greatly increases the chances of conception. Studies have also shown a link between weight loss surgery and the resolution of polycystic ovarian syndrome and the normalization of sex hormones. And, weight loss surgery can normalize testosterone levels in men for improved fertility.
Timing Pregnancy after Weight Loss Surgery
Getting pregnant too soon after weight loss surgery is not advised. Losing weight rapidly can deprive a growing baby of the nutrients it needs to thrive. If you want to become pregnant, you should wait at least one to two years after weight loss surgery before conceiving. This gives your body adequate time to stabilize. It's also important that you consider your vitamin and nutrition needs. Certain procedures may prevent you from absorbing all the vitamins your body needs, so special supplements are necessary for the health of you and your baby. Dr. Kuzinkovas and our team at Advanced Surgicare can recommend the specific supplements and vitamins suitable if you are pregnant or trying to get pregnant.
For more information about weight loss surgery and pregnancy, please call Advanced Surgicare on 1300 551 533 or send an email on info@advancedsurgicare.com.au today.