Expertise
Compassion
Success
Lose the Weight and
Gain Back Your Life!
3 Ways to Motivate Yourself to Stay Active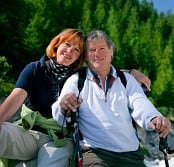 At Advanced Surgicare Clinic, we understand that it can be hard to stay active, especially when you are just starting to make fitness a priority or after a long day at work. However, doing a manageable amount of exercise each day will help you stay healthy as well as provide other benefits such as helping you manage stress. With this in mind, here are three ways to motivate yourself to stay active.
Set Manageable Fitness Goals
If you are just starting out with your fitness goals, go slowly. You do not have to do 100 pushups immediately or run a marathon. Instead, set manageable fitness goals that you feel you can achieve and maintain. If you set unrealistic goals off the bat, you will only end up feeling discouraged.
For instance, take a 10-minute walk each day or take the parking spot that is farthest away from the door when you are grocery shopping. Add a small amount of incidentalexercise into your daily routine, build on it each week and before you know it — you will achieve significant progress.
Make Fitness Fun While Enjoying the Scenery
When exercising, it is important to choose activities that you find fun! The time really does fly by when you are having fun and are focusing on the beautiful or interesting scenery around you.
For example, go for a hike while enjoying your natural surroundings. Other ideas include taking your dog for a walk on the beach, swimming in the ocean or playing with your children in the yard. You can also participate in various charity fun run / walk activities in the city or countryside. These events usually attract thousands of people, provide a fantastic atmosphere and are extremely motivating in that seeing other people in excellent spirits who are doing their best to stay healthy tends to inspire others to do the same.
Reward Yourself for a Job Well Done
Once you have reached a fitness goal (no matter how small), reward yourself — just not with food. Instead, treat yourself to new clothes, a date with your favorite friend, a massage, a hot bath or simply quiet time with a book. Choose a reward that is meaningful to you, but that does not impede your healthy lifestyle.
Making Fitness a Part of Life
By starting small, making fitness fun and treating yourself to a well-deserved reward when you have attained your goals, staying active will soon become a permanent part of your life.
To learn more about transitioning to a healthy lifestyle, please schedule an appointment with Dr. Kuzinkovas by contacting Advanced Surgicare Clinic at 1300 551 533.